How to win a Hummer girl over
Valentine's Day is just around the corner, which means it's almost the annual time of the year to universally celebrate love- and chocolate. If you're still looking for a special someone this Valentine's Day, and perhaps wish to steal the heart of one of The Hummer girls, please read carefully, because here is what we look for.
Almost every girl on The Hummer staff detests Axe, so if you want to win us over, stick to a better smelling cologne, perhaps Chanel No. 5 or one that "smells like night time." Continuing on the topic of looks, The Hummer girls prefer a significant other with at least an 8.7/10 "flow game," knowledge on how to use shampoo and conditioner, have exactly 10.5 toes, and resemble a young Anthony Bourdain. Without a well-composed sense of style, physical looks are useless. The Hummer girls look for someone who only wears New Balances, bro tanks, and an earring consistently in only one earlobe.
The Hummer girls aren't entirely superficial, however, we look for a significant other with pure talent. Preferably, someone who can play the didgeridoo, recite the alphabet backward, write a six paragraph essay in MLA format with ease, build a ship in a bottle, and have the ability to reenact the scene from flushed away.
Social awareness and intelligence are other significant factors to The Hummer girls. We look for someone who has seen all seven Fast & Furious movies, with an understanding that the plot is much more than just about cars, but about family, love, and loyalty. Also, have a strong dislike for Tommy Lasagna (better known as Tomi Lahren). A possible significant other must have gotten a 36 on the ACT and 1600 on the new SAT but actually, 2400 on the old SAT because "he doesn't go with the flow."
These qualities are just some of the many traits The Hummer girls look for in a significant other. Take notes!
Leave a Comment
About the Contributor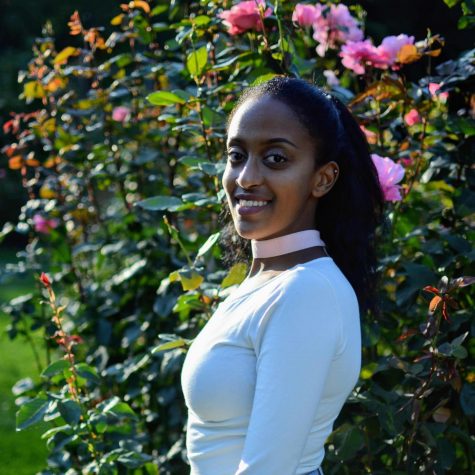 Milcah Tefera, Staff Writer
Milcah is a student at Beaverton High School.