Paw-some furry friends are being adopted faster than ever
Quarantine isn't fun, but for cats, dogs, gerbils, parakeets, and other pets, it's amazing. Their owners are home 24/7 to care for them and keep them company. But not all animals are this lucky. The 6.5 million animals entering shelters every year have no home to call their own, and after social distancing protocols were put in place across the US, shelters had to make some tough decisions.
Many shelters had little hope for the sometimes hundreds of animals they had to shelter in temporary homes when they were forced to shut down, but according to Oregon Live, communities came forward to help out.
On the other end of things, some families are sending pets to the street due to not being able to afford food for their pets because of layoffs. The Oregon Humane Society, in an effort to keep as many pets in homes as possible, is working to come up with a program to collect and distribute donated dog and cat food to those in need. And CNN reported that most animal shelters are discounting or waiving adoption fees to encourage more people to adopt. With all of this hard work from shelters and assistance from the community, thousands of animals have found new homes over the last few weeks.
This isn't limited to Oregon. In Bakersfield, California, Kern County Animal Services put out an announcement on social media for an emergency foster home need and hosted a drive-thru event. By the end of the day, 88 pets from a single shelter had been put in temporary homes. Other shelters following this model have seen incredible community turnout and record adoption rates.
This is great news, and not just for the animals. In times of social isolation, loneliness can become overpowering and lead to deteriorating mental health. But pets can be a source of happiness and offer great companionship. According to the Mental Health Foundation in the United Kingdom, pets be motivating and comforting companions for their owners. 
If you are able to, consider adopting a pet. There are programs at certain shelters that can help with food and offer other assistance, the pets get a new home and a loving family, and pets can help with mental health during this hard time. The world may be put on hold right now, but you can still make a difference in the life of a pet in need of a home.
View Comments (2)
About the Writer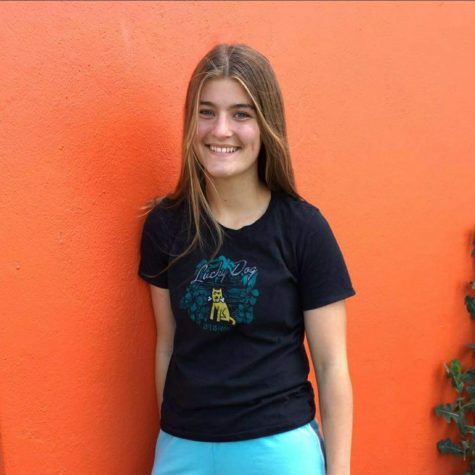 Natalie Foote, Staff Writer
Natalie Foote is a sophomore at Beaverton High School who writes articles for The Hummer and helps manage its social media platforms. She enjoys running...