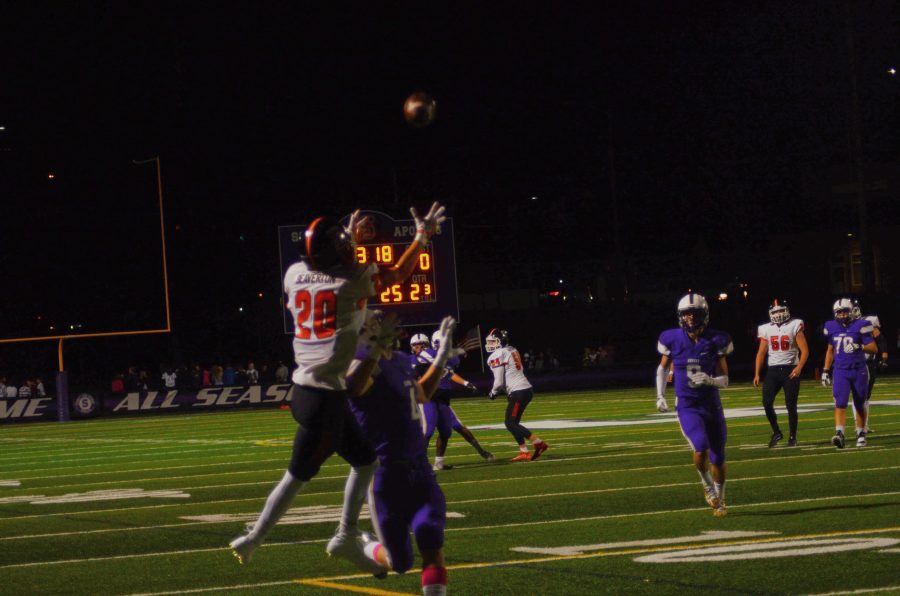 The Beavers kicked off their season to a rough start as they lost to Battleground in the preseason 21-35.  Starting the season off with a sobering defeat, Beaverton buckled down and drove to never experience another embarrassing loss for the rest of the season.  Beaverton did not let that happen twice, and went undefeated for the rest of the preseason.
As Metro kicked off, Beaverton came out with a win against long time rival, Southridge.  For the first 5 games of league play, the Beavers were unstoppable.
Last year, the Beavers had a very successful season.  Seniors Carson Crawford, Jackson Platt, Mataio Talalemotu, Jacob Williams, Garrett Mott and others rose up the challenge for the fight at state title; Crawford especially.  Positioned this year at quarterback, this was Crawford's first season as a quarterback, having played slotback in the past.  With the help of a strong offensive line, and Beaverton's arsenal of athletic receivers, Crawford was able to become Metro League's Offensive Player of the Year.
Come 6th game in Metro against Jesuit, Beaverton faced their toughest opponent of the season.  Though Beaverton received their first loss of the Metro season that night, the Beavers had some of the most inspiring play of the season. With a final score of 34-49, Beavers managed to come within two touchdowns of the team ranked second in state.  This game was a significant step forward compared to the previous season.  Last year, the Beavers faced the Crusaders twice- once in the regular season losing 70-0, and the second matchup in the postseason losing 70-14.  The last time Beaverton scored 34 points on Jesuit was 7 years ago.
As the end of the Beavers Metro season came to a close and with playoffs edging in, Beaverton had only 1 loss in Metro, leaving them 2nd in league, and 5th in the state.
The Beavers made it to the semifinals this year.  During the first two rounds of playoffs, Beaverton breezed past Grant, 63-26, and West Salem 41-28. Come third round of playoffs, Beaverton faced a tough foe, Clackamas.  In a clash between the number 4 seed Clackamas and the 5th seed Beaverton, this was the first time the Beavers and the Cavaliers had faced off in a playoff game ever.  The last time Beaverton won a semifinal game was in 2008.
Unfortunately, in the third round of playoffs, the football team's season came to an end making it into the elite 8 of the 6A state.  Only one team finishes their season with a win, but nonetheless, the Beavers put a great fight. Overall, the Beavers went 9-2, a fantastic record. 2016 was yet another successful year for the Beaverton football team. Come to see next September, the top ranked Beavers will be ready put on a show.
Receiver Mataio Talalemotu jumps up in the end zone against Sunset during the regular season for a touchdown on October 28th.  Photo by Kimaia Gassner.