Governor Brown extends Oregon school closures another four weeks
Looking forward to a return to normalcy on April 1? It's not happening. Governor Brown has extended Oregon school closures with Executive Order 20-08, making the break six weeks long instead of four. As of now, schools will remain closed through Tuesday, April 28.
Governor Brown seeks to mitigate the impacts of these new and necessary measures on Oregon's people. School districts will continue to provide meals to those in need (note: this will not occur during the regularly scheduled spring break) as well as childcare to first responders and essential healthcare professionals. Regular school district employees will be paid throughout the shutdown, and the Oregon state government will support schools while they are closed. Additionally, the Oregon Department of Education recommends that schools engage students via remote learning, meaning that online learning is likely coming for Beaverton High School students. 
"I do not take the decision to extend school closures lightly," said Governor Brown. "This will have real impacts on Oregon's students, parents, and educators. But we must act now to flatten the curve and slow the rate of COVID-19 transmission in Oregon, otherwise we face a higher strain on our medical system and greater loss of life to this disease."
Meanwhile, daycare centers remain open. Long-term care facilities such as nursing homes and group homes for people with disabilities, however, are no longer open to visitors to minimize the impacts of the novel coronavirus.
"Children are all of our population the most minimally impacted by the coronavirus, and honestly, we have essential workers throughout the state to keep businesses moving," said Governor Brown. "It's balancing, and we're weighing public safety along with need."
With a new state tally of 65 coronavirus cases, Governor Brown aims to "flatten the curve" to help hospitals keep the number of patients manageable. Oregonians should remember to wash their hands regularly, disinfect frequently touched objects, and refrain from hoarding necessities to allow others to use them as well. It is only as a unified community that Oregon will get through this pandemic.
Leave a Comment
About the Contributor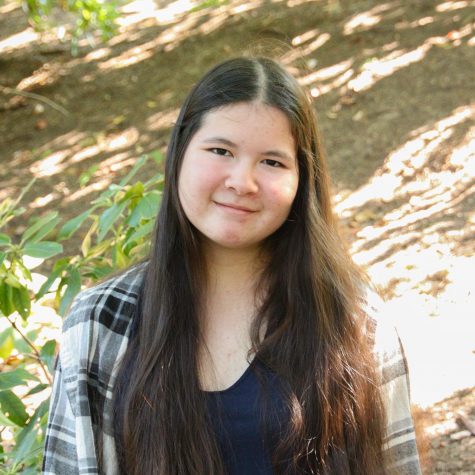 Anouk Clendenning, Editor-in-Chief
Anouk is a senior who writes and edits articles, takes the occasional photo, and helps everything run in the background.