Oregon Governor Brown introduces new statewide measures on COVID-19 pandemic
Today, Governor Kate Brown made it clearer than ever that people should remain at home as COVID-19 continues its lethal world tour. With the first COVID-19-related death in Oregon occurring only two days prior, Governor Brown has instated new measures to keep state residents safe, effective March 17, 2020, and lasting for a minimum of four weeks.
The ban on gatherings over 250 people in effect since Wednesday has been reduced to a limit of 25 people, though Oregonians are advised to avoid groups of larger than 10. Essential services such as grocery stores and pharmacies will continue to run. This ban, however, extends to restaurants and bars, which are restricted to delivery and carry-out. Businesses that are unable to abide by these guidelines have been asked to reconsider their policies or even shut down for the time being. 
Governor Brown has also declared an abnormal market disruption due to the statewide shortage of necessities such as sanitizers and toilet paper. This allows Attorney General Rosenblum to fight price gouging, or the practice of raising prices on goods or services, sometimes to an unethical extent. The Oregon hotline to report price gouging is 503-378-8442.
To minimize the effects of these actions, Oregon's Unified Command emergency response organizational structure has been activated and plans to work with the Oregon Health Authority moving forward. 
These restrictions are necessary. Eight more cases were diagnosed today, bringing Oregon's total up to 47. This is the largest increase in a 24-hour period that the Oregon Health Authority has reported so far. Fourteen of the 47 cases are in Washington County, where Beaverton High School is located. There are likely more undiagnosed cases statewide, though on March 10, Oregon received enough kits to test another 4,800 people. Testing is increasing as private labs join the efforts.
Other organizations are joining Governor Brown's efforts. Providence Health and Services is canceling all elective surgeries—that is, procedures that can be safely postponed for the next few weeks—in preparation for the novel coronavirus. Metro hospitals will work as a single hospital system in combatting the virus. 
Tomorrow, Governor Brown will convene a Coronavirus Economic Advisory Council to alleviate the effects of any new measures that are potentially detrimental to Oregon's economy. Two command groups will manage resources within the healthcare system and the state.
As yet, it is unclear whether or not this ban will extend school closures, and Governor Brown plans to make an announcement on the topic in a few days. But in the meantime, the best thing to do is abide by these new restrictions and stay home as much as possible. While current times seem grim, the situation is bound to improve.
Leave a Comment
About the Contributor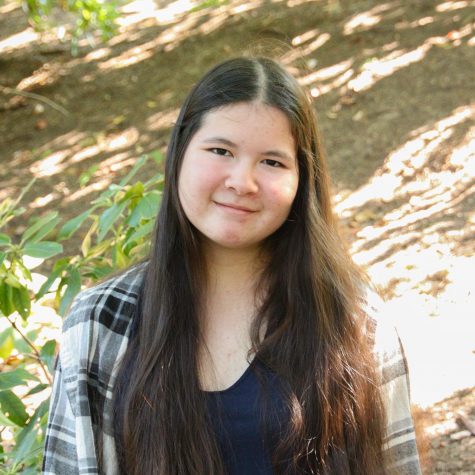 Anouk Clendenning, Editor-in-Chief
Anouk is a senior who writes and edits articles, takes the occasional photo, and helps everything run in the background.